The Markus Geis Fellowship creates opportunities for young people specially with African background to get 12 months practical experience in organizations and companies in Germany and EU to share their experience and learn from established organizations/companies.
The fellowship focuses on two main issues:
hands-on skills and competencies development to promote self-sufficiency and entrepreneurship. When the young people return home, it is expected that these experiences will help them create their own businesses and job opportunities for themselves and others in their communities.
Promotion of legal pathways for young people in Africa to come to Europe and get a European exposure to enhance their learning horizons. It will also benefit to the strong human relations between Africa and Europe and encourage global citizenship.
The idea of the activity is to involve volunteers from EU and Africa who have interest in working with migrants in our organisation to share with them the integration and inclusion work in our communities. We have a number of migrants and refugees in Cologne area here in Germany. At the same time there is a number of integration and inclusion works carried out since 2014. These challenges and solutions are a good learning opportunities for young people who are interested to be more active in this field.
This subject is at the core of the ESC (European Solidarity Corps) principle in which young people contribute to the integration and participation of disadvantaged migrant young people in Europe. At the same time it relates to solidarity since we share our experience, knowledge, resources and networks with the young people coming to us and as an organisation we also benefit from their experience.
The EU added value is its contribution to a better management of migration to EU. Migration will remain the greater challenge and opportunity for EU in the coming years. The better management of it will help EU continue in the path to prosperity. On the contrary, the mismanagement will have a devastating impact on the continent. Hence, building the capacity of the young people and our organization in supporting better management of migration is a key strategy for EU. In this program we will contribute to that.
What are the tasks that the participants will typically carry out? What will be their role and how will they be involved in the activities?
The participants will have three main types of activities in our organisation.
1. Support the application, implementation and reporting to some of the projects in our organisation. The focus is to share with them how we go about our projects and activities. Hence the focus is the learning aspect.
2. Learning German language and culture while living in Cologne, Germany.
3. Taking part in our training programs to learn about project management, organisational development and building EU wide networks.
The role of the participants is to learn form our experiences and share their experience with us.
About Migrafrica
Our organisation, Verein für Afrikanische und andere Diaspora (also known as "Migrafrica e.V.") is a non-profit organisation that was founded by young African refugees and migrants in Cologne, Germany to promote the interests of and empower migrant young people in our communities. As migrants ourselves, we think we are in a better position to provide support for the better integration and participation of migrant young people. This is mainly done by sharing our experiences and listening to the young people to find good solutions for a quicker and better integration into welcoming communities in Germany as well as in Europe.
The main objectives of our organisation are as follows:
1. Promote the social, economical, political and cultural integration of migrant young people in Germany and beyond.
2. Promote social entrepreneurship among the migrant young people by simply sharing our experience on how to establish a successful social enterprises.
3. Promote business enterpreneurship by facilitating connections and sharing of experiences between successful migrant business entrepreneurs and migrant young people, creating mentorship programs so the young people have role-models in their lives.
4. Promote the participation and integration of migrant young people in decision making processes at local, national and EU levels. We Aim to see more young people with migration background in the positions of decision making.
5. Create awareness on irregular migration of young people from Africa and inform the young people about the so called Legal Paths/ways to migrate to Europe.
Main target groups:
They are disadvantaged migrant young people with social, economical, cultural, political and other many barriers. We want them to exercise their human rights to live in freedom, reach their potentials and in solidarity with all citizens in Europe.
Our Geographical reach is beyond Germany. We are very active at the EU level and have promoted projects in Africa. In the EU we are active as African Diaspora Youth Network in Europe (ADYNE) with more than 260 active members of African Diaspora Youth organiizations across EU. In Africa we are active in Ethiopia, Cape Verde, Senegal, Ghana and South Africa by promoting a collaboration between young people in Africa and Europe.
Our main activities are the following:
1. Projects and actions to promote labor integration of young migrants in Germany.
2. Projects to promote political participation of young migrants in Germany through the projects "Multipliers Plus", Structural Dialogue projects and Intercultural promotes program.
3. Through the AktivPlus project we support newly stablished social organisations that are founded by migrant young people themselves.
4. Through the ACTNOW program we train and incubate young migrant business entrepreneurs. (through mentorship and tandem methods).
5. Through the IDEAL-M project we promote legal migration ways to come to Europe and combat the narratives of dangerous smugglers.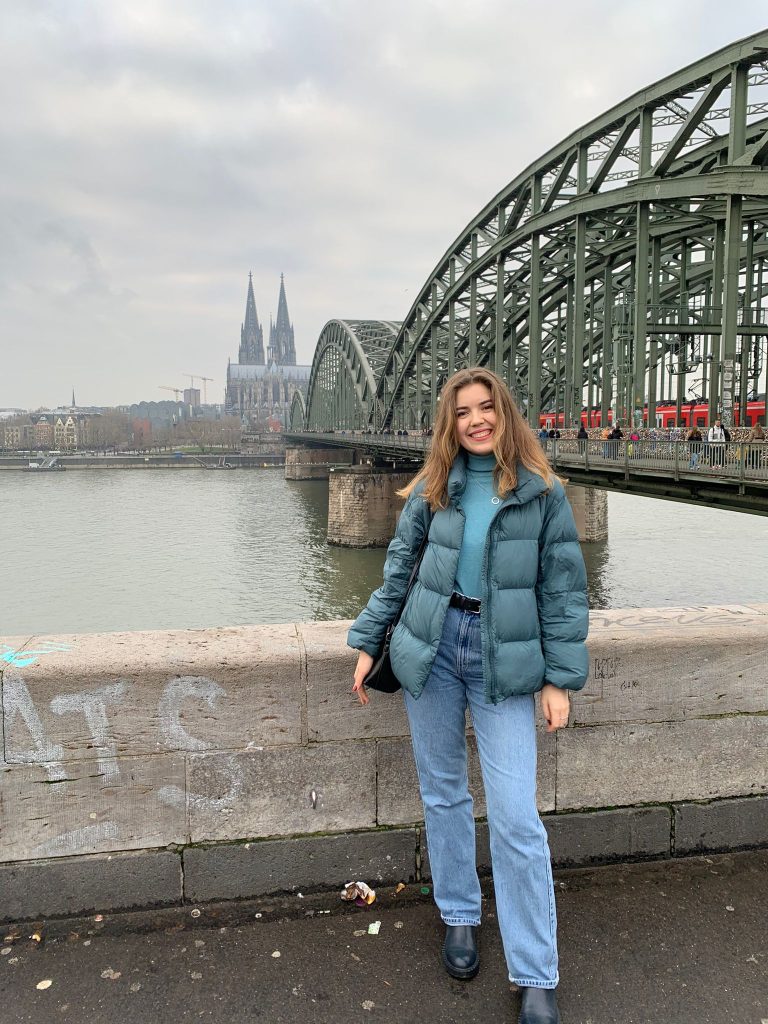 This is Anna, a ESC volunteer from Russia. She was working and learning from Migrafrica from Jan 2022 till Jan 2023.
Since she is a co-founder of Russian non-profit organization, she always wanted to broaden her perception on how the NGOs worldwide work. That's why she was highly motivated to take part in the ESC project in our organization and become a part of our community. We have exchanged our experiences: from our side – working with migrants and refugees in the field of creating communities and developing entrepreneurship, from Anna's side – leading the soft skills trainings and seminars.
The volunteer works at the International team of Migrafrica, she took part in intercultural projects, helps with administrative work and explores the country and the language as well.
Our second ESC volunteer for 2022 is Dmitrii, here is his short introduction:
I am Dmitrii, a new volunteer for Migrafrica. I come from Saint Petersburg, Russia. I have always been a citizen of the world with a strong belief that intercultural communication, broadening of the boundaries between people and learning more about the lives of others are the crucial pillars for not only forging your own mindset but also for helping people around you see the world as diverse and beautiful as it is. I hope to bring as much help as joy to Migrafrica as I can, we will work on making the world around us a better place together.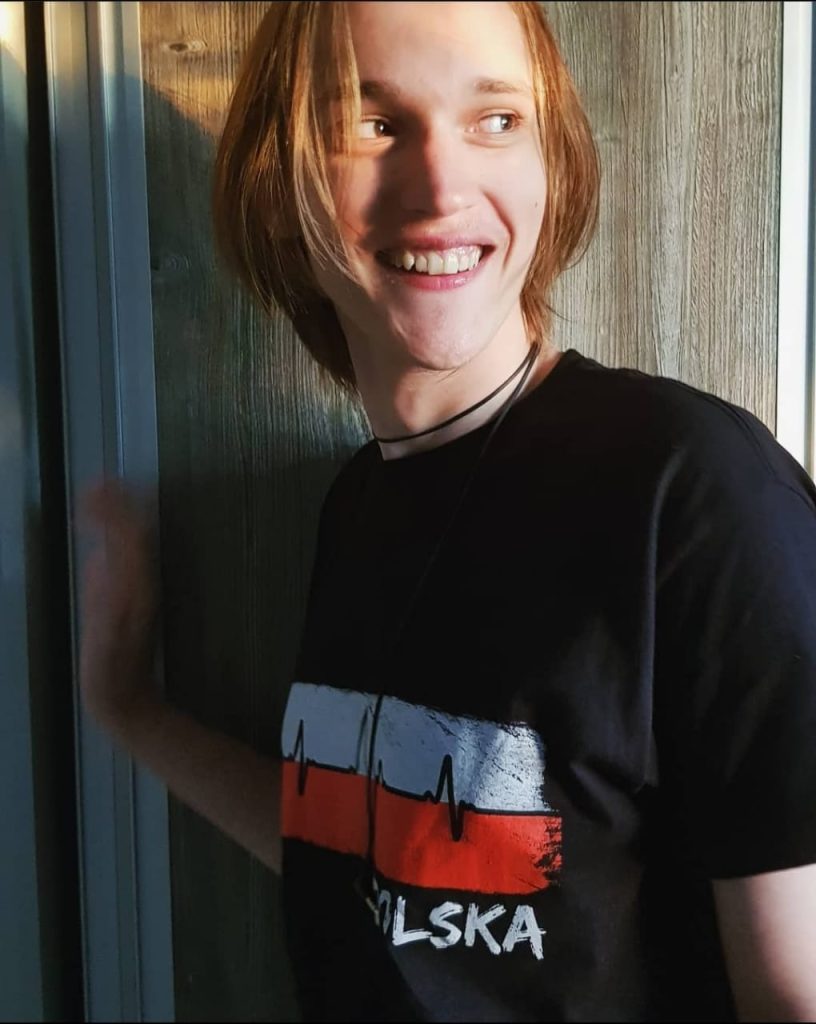 Contact:
Abraham Nida
nida@migrafrica.org